The OssAbility Osteotomy Guide and Advancement Levers give you complete control of your Guided TTA procedure with an objective and repeatable technique you can apply with confidence.
Carefully crafted from medical-grade stainless steel to provide a long-lasting precision instrument.
Regular price
$1,999.00 USD
Regular price
Sale price
$1,999.00 USD
Unit price
per
Sale
Sold out
In stock
View full details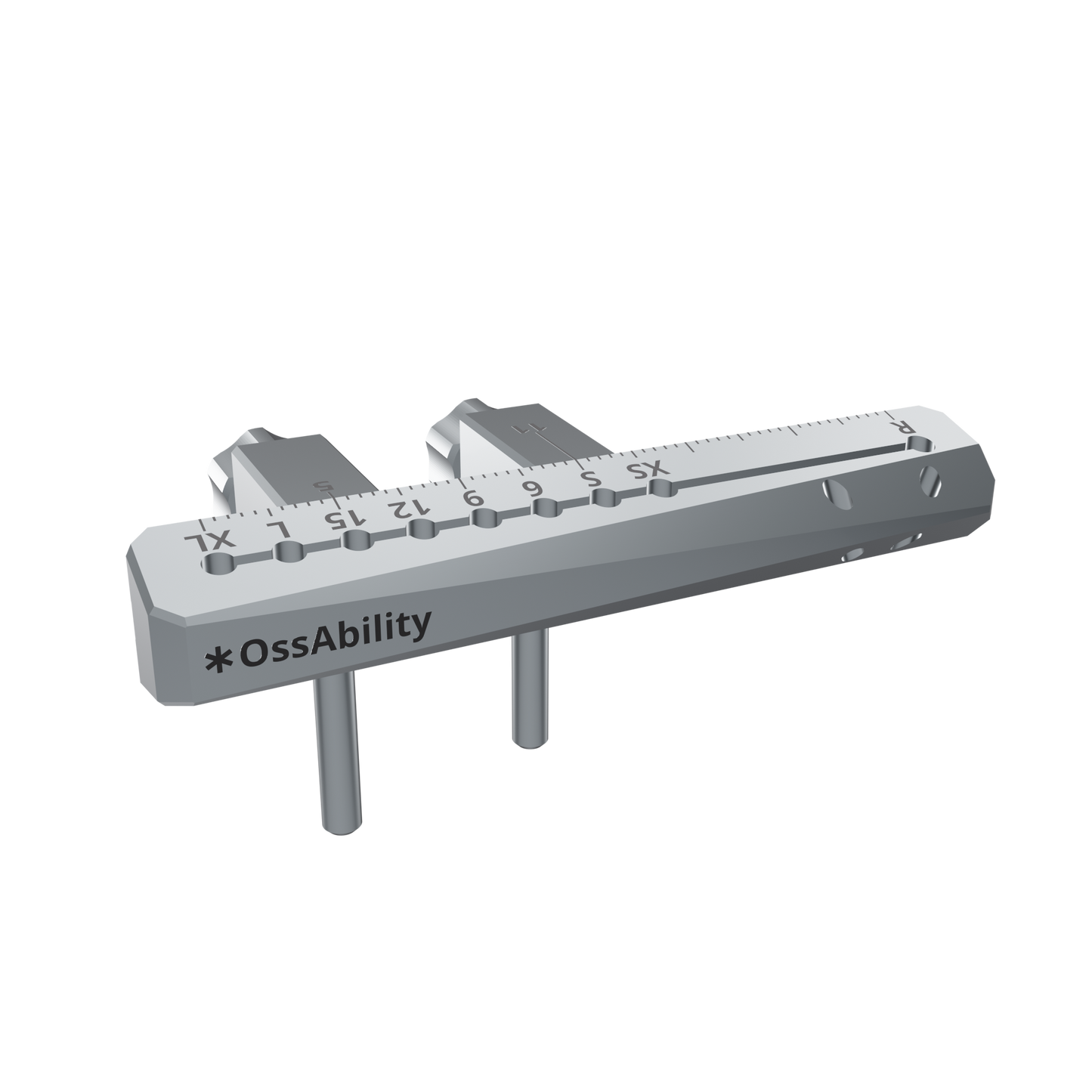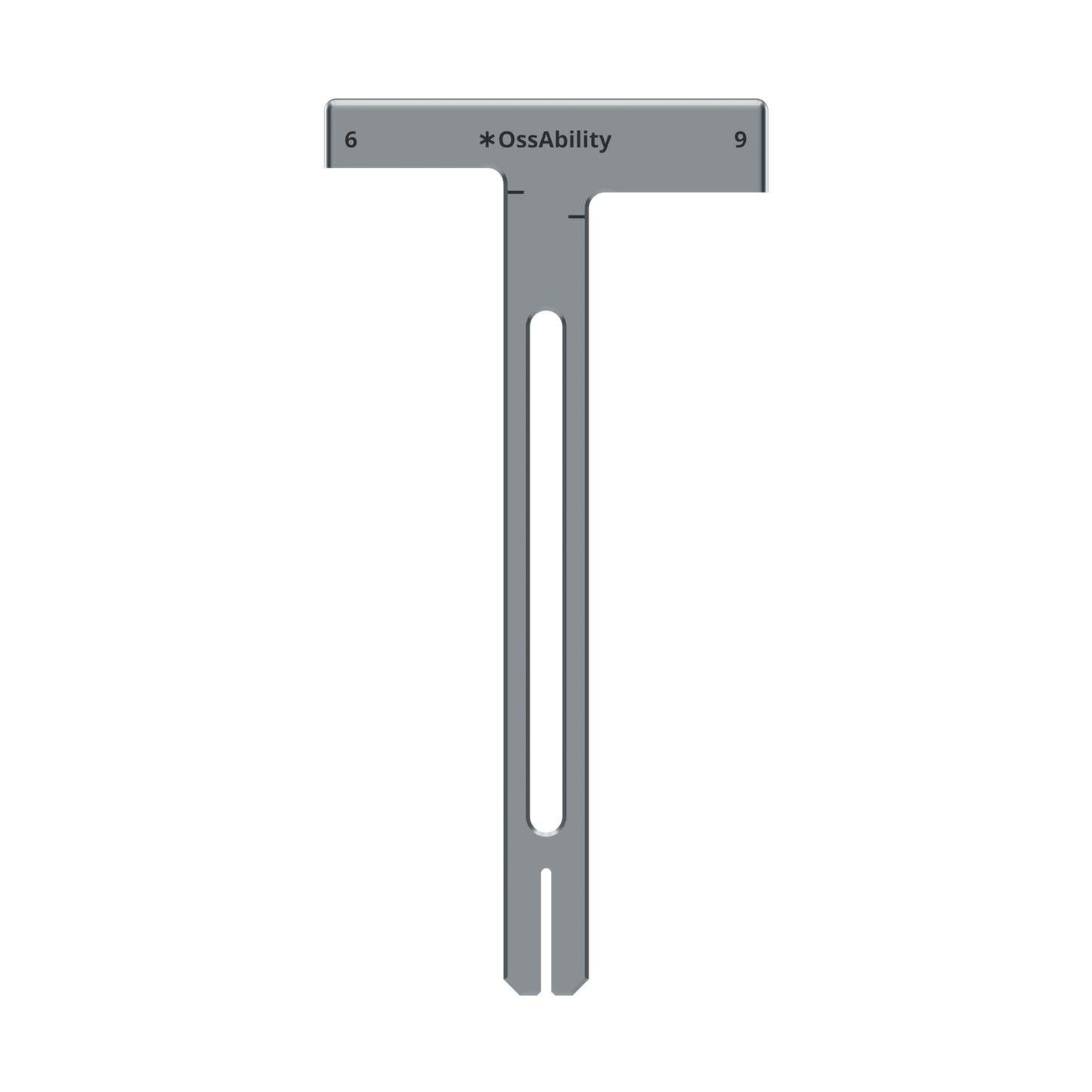 Osteotomy Guide
Most veterinary saw and drill guides rely on your experience and subjective decision-making. Our Osteotomy Guide aligns cutting and drilling tools in the correct orientation. Controlling where you position the osteotomy helps maintain the integrity of the tibia and reduces the opportunity for complications.
Control the final tibial crest thickness, osteotomy length, obliquity, and termination position.
Calibrated to deliver a tibial crest that is at least 11 mm thick at the level of patellar tendon insertion and 5 mm thick at the Maquet hole.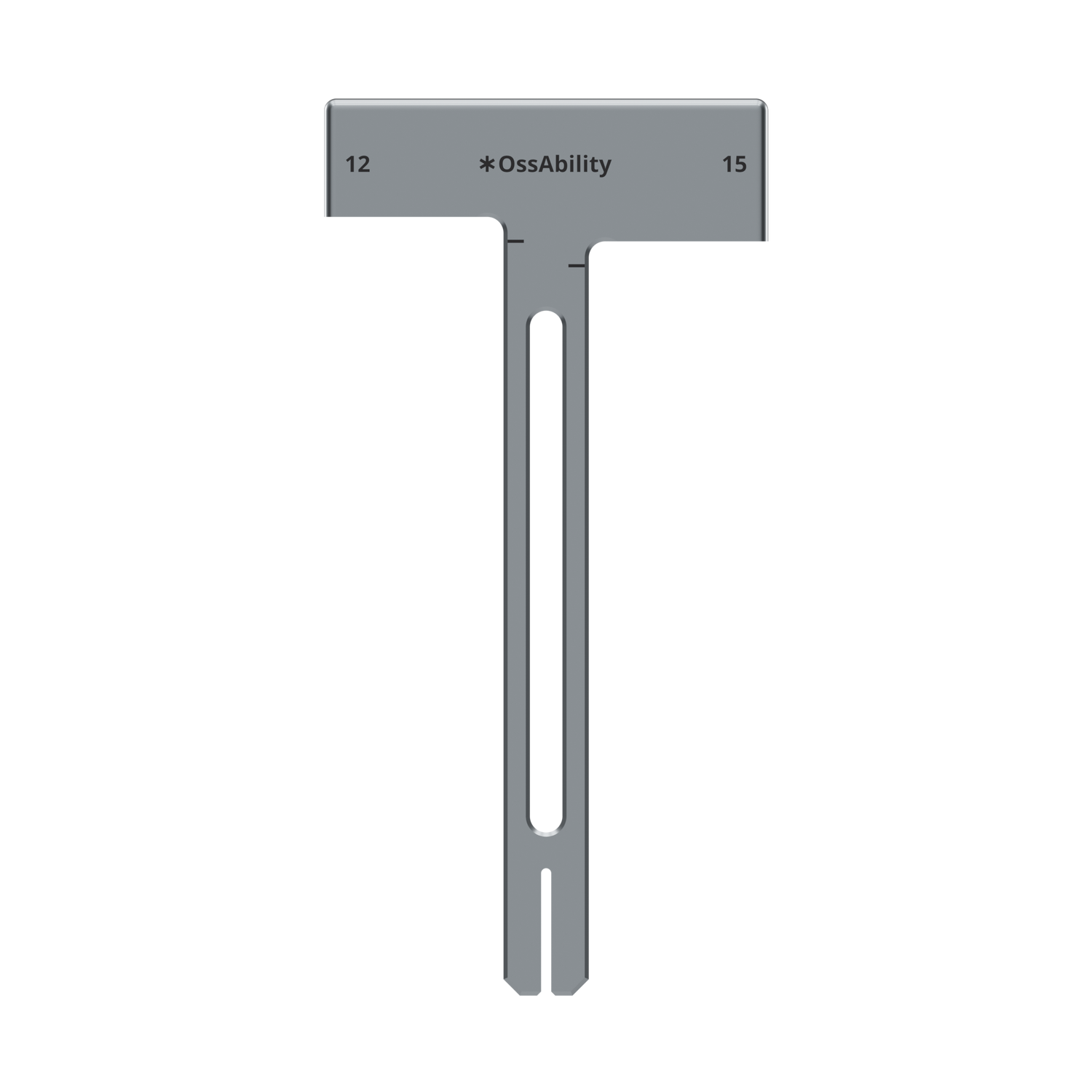 Advancement Levers
Our Advancement Levers allow you to advance the tibial crest, in a controlled manner, for easy implant insertion.
We have calibrated the dimensions, so when you turn the Advancement Lever, the Wedge Implant will fit perfectly.
One side is sharp, and the other is rounded, so you can rotate it smoothly without slipping.
These markings help you position the Advancement Lever precisely in the osteotomy, immediately before advancement.
Calibrated, so the Wedge Implant fits just right.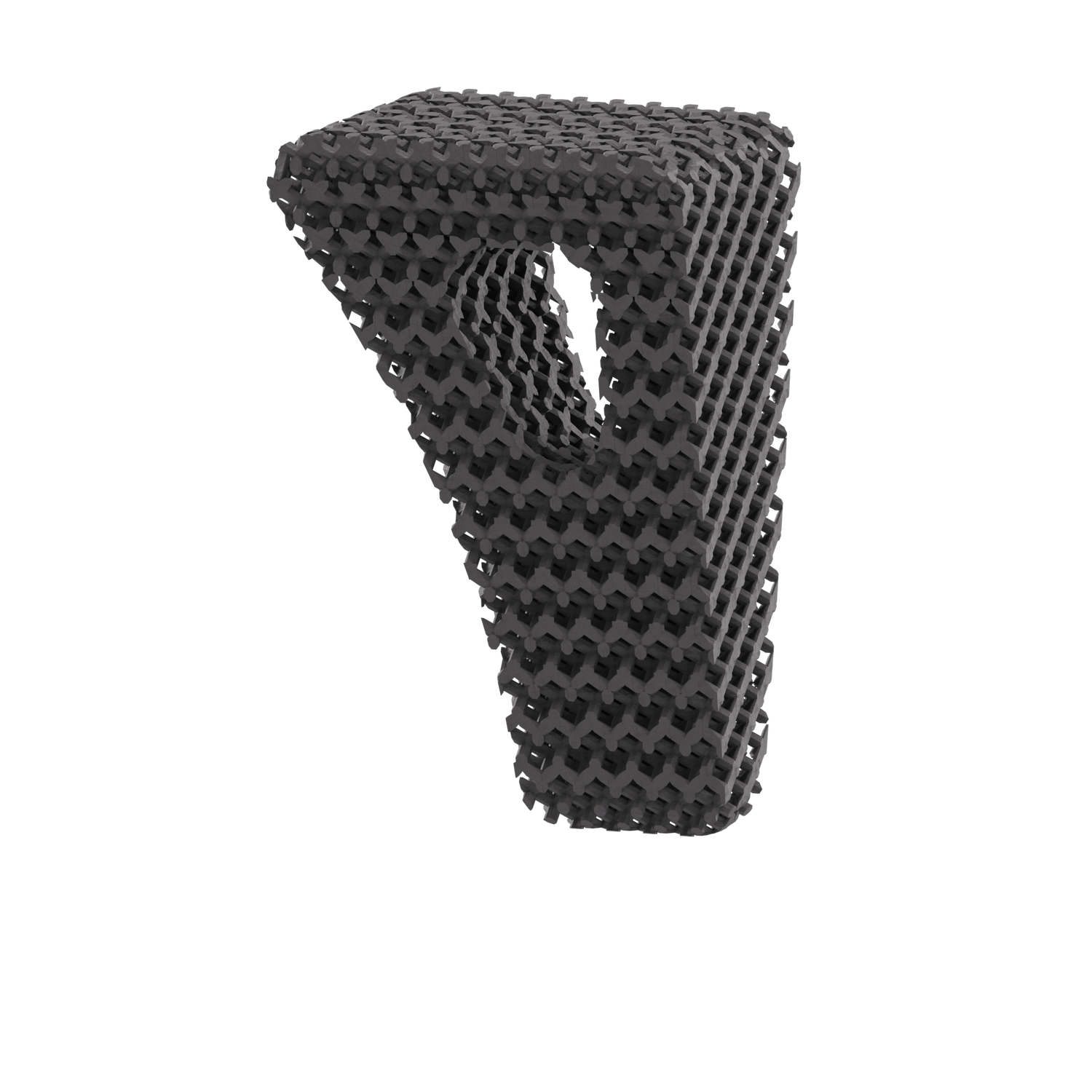 TTA Implants
Our Wedge Implants are unique, but what matters most is that your patients will heal quickly.
We use certified industrial 3D printing to manufacture our Wedge Implants. The porous scaffold encourages rapid bone ingrowth within weeks. The inherent flexibility promotes bone health over time.
We make all our implants from biocompatible titanium that allows for direct bone-to-implant contact, without an intervening fibrous layer.